Looking for Walt's Inn ?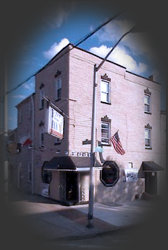 Walt's Inn

is located at 3201 O'Donnell Street & S. East Avenue in the Canton Neighborhood of Eastern Baltimore, just 3 blocks east of Canton Square, about 1.5 miles east of Fells Point and 2.8 miles from Baltimore's Inner Harbor.

Parking is generally available curbside along the surrounding streets.
Please use the adjacent Google powered map to help navigate your way here.